Chepstow based Broadhall is delighted to announce the formation of a new joint venture with Richard Froggatt's London and Wharfedale. At the same time Richard joins the Board of Broadhall as Non-Executive Director. Broadhall Wharfedale, the new joint venture company, has been set up with the specific aim of expanding development and regeneration business in South and West Wales.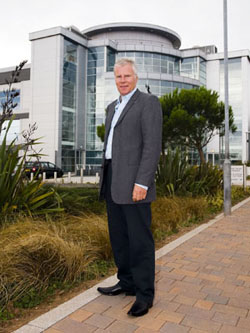 Richard has for the past eleven years been Main Board Executive Director of St Modwens Properties PLC. Recent project includes the former Llanwern Steelworks and the Britannia Zinc site at Avonmouth.

Throughout his career, Richard has created very close and successful partnerships and relationships with governmental organisations, local authorities, major corporate and educational establishments, working on major projects such as the development of Farnborough Town Centre and the regeneration of the largest local authority owned and operated shopping centre in the UK at Edmonton Green Shopping Centre, the acquisition of the UK operational portfolio of Alstom and of the M G Rover site at Longbridge.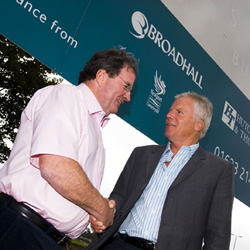 Mike Davies, of Broadhall commented: "We are delighted to welcome Richard to the board. His interest in joining with Broadhall particularly including our new joint venture shows a major vote of confidence in the projects we are undertaking throughout the M4 corridor of South Wales."

Richard commented: "I would describe myself as a property enthusiast who relishes challenges and my partnership with Broadhall will use my skills to best effect. Mike Davies and I have known each other for many years and have worked on the regeneration of Llanwern, this is a tremendously exciting opportunity for us all."